Label: Glumafaia Records - Format: Vinyl, 12" - Released: 1997 - Country: Italy - Style: New Wave, Electronic, Post punk- Notes: Official release of early 1980s recordings - Photo by Luca Milite Sound engineer: Alessandro Rognone - artwork: Marco Mariani & Roberto Valdata
Tracks: 1984 - Twilight - Sound of the past - Part of the show - Living out - Mad being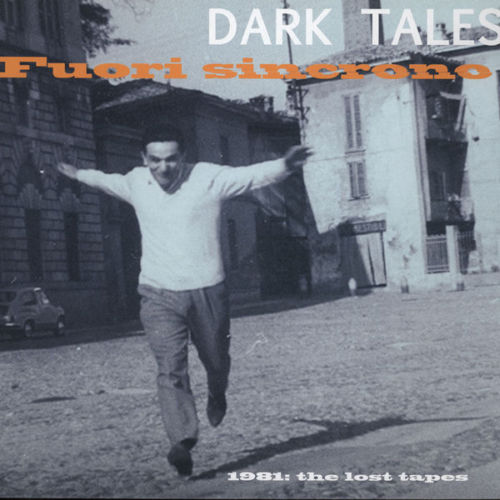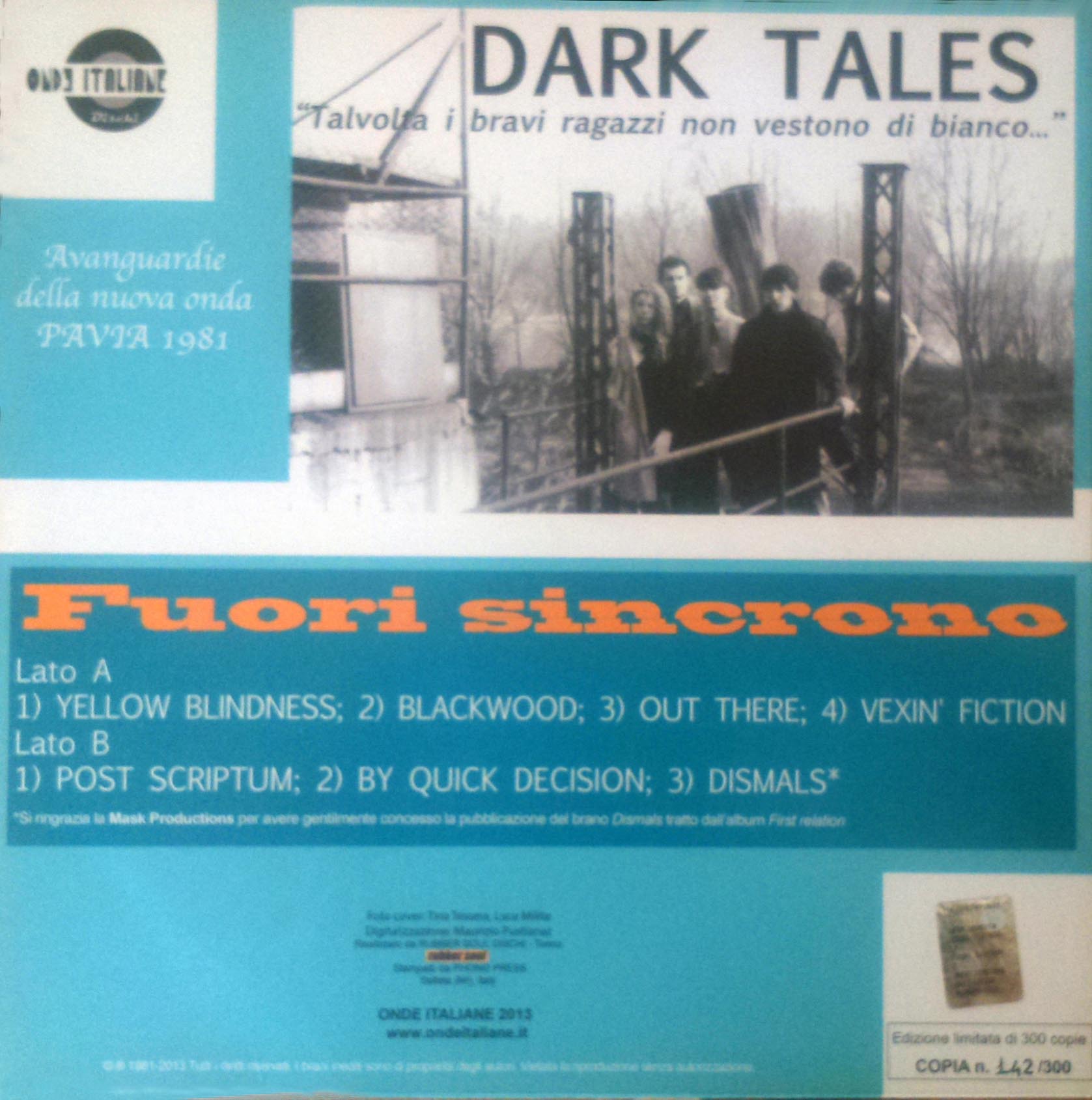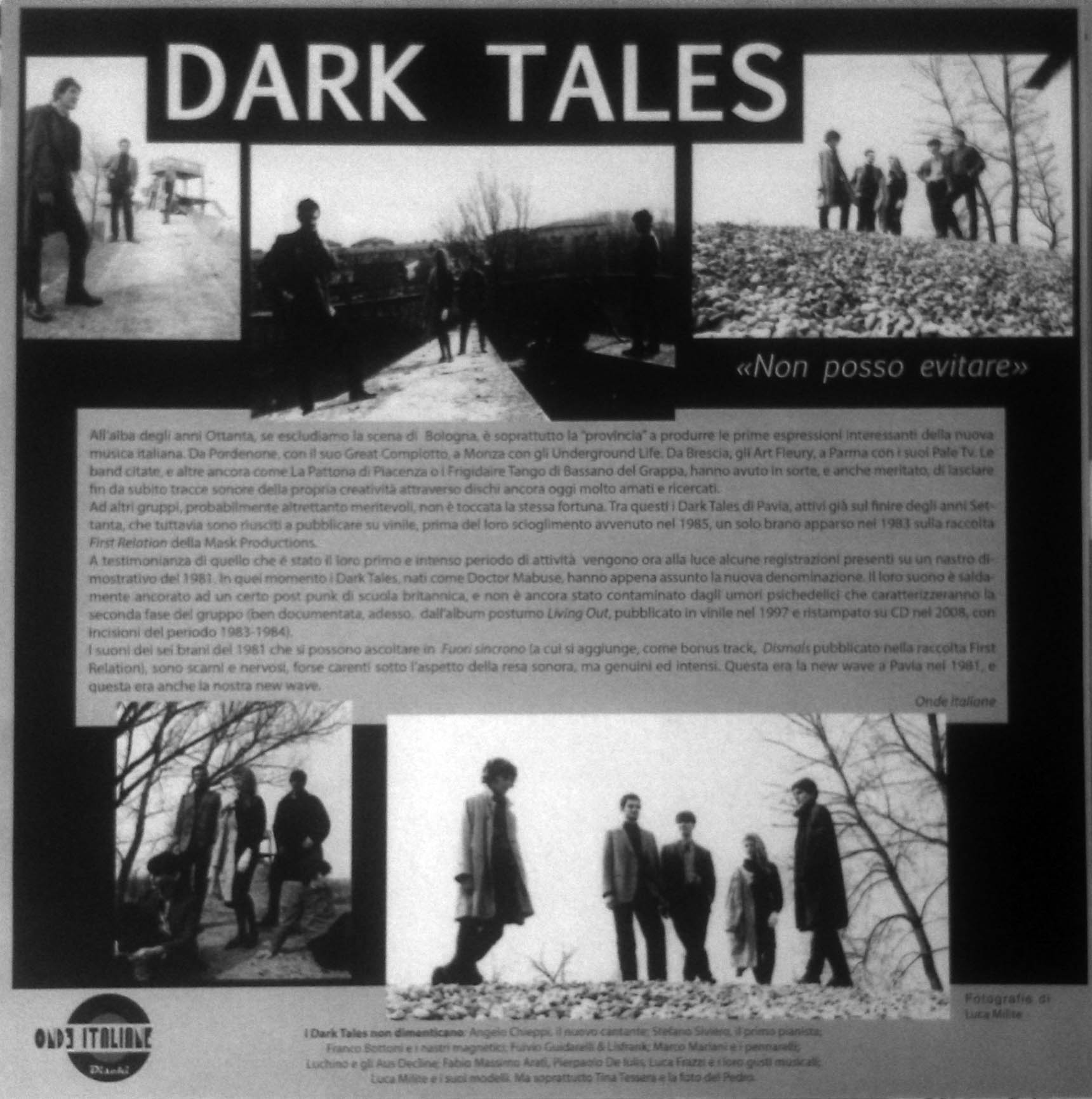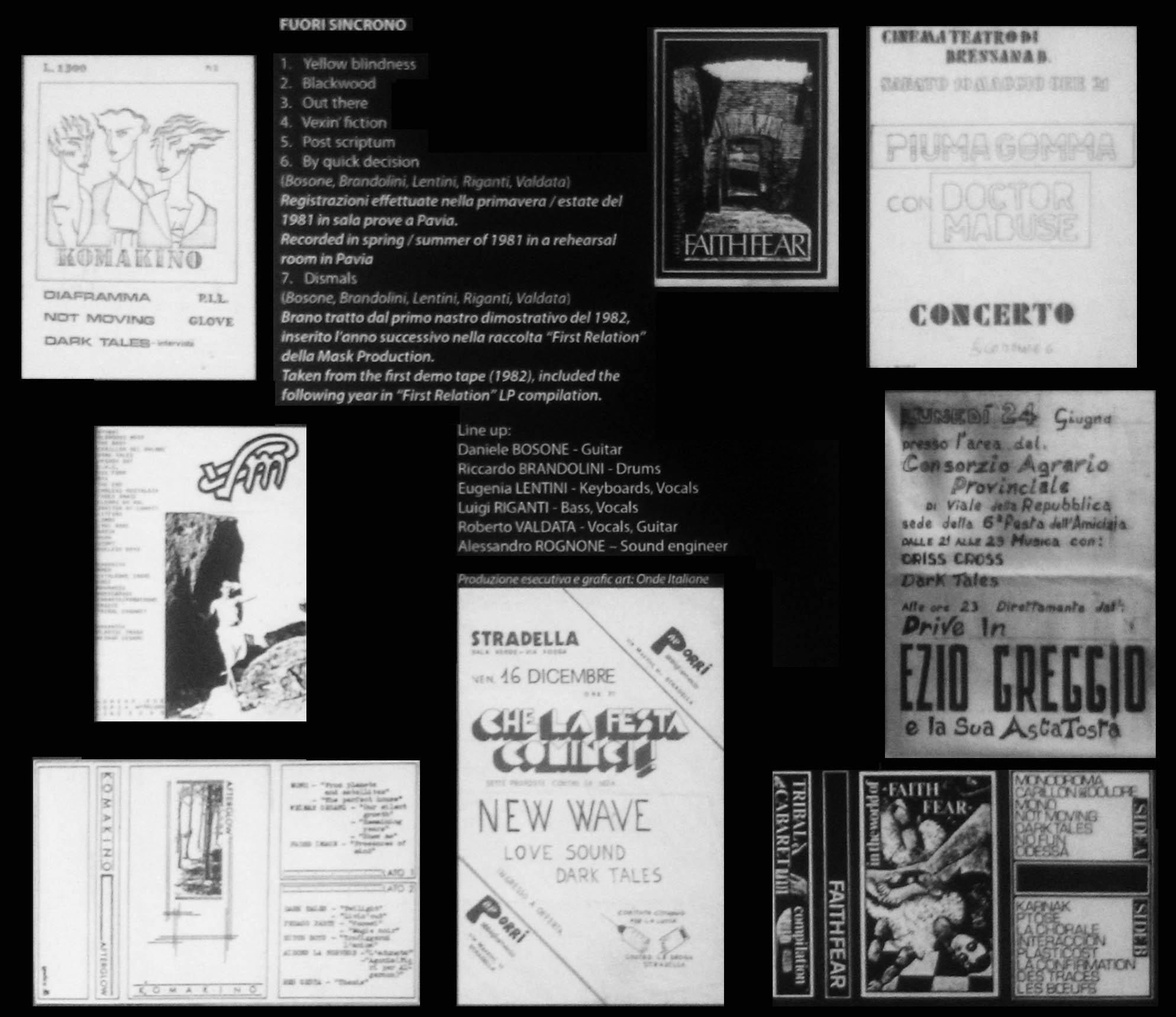 DARK TALES "Fuori sincrono" - Executive production and graphics; ONDE ITALIANE
Tracks: (A1) Yellow Blindness - (A2) Blackwood - (A3) Out There - (A4) Vexin' Fiction
(B1) Post Scriptum - (B2) By Quick Decision - B3 Dismals
Label: ONDE ITALIANE - Format: Vinyl MLP - Country: Italy - Style: New Wave, Post Punk
Notes: ‎(12", MiniAlbum, Comp, Ltd, Num). Tracks A1 - A4 and B1 - B2 recorded in spring / summer 1981; track B3 recorded in 1982 and included the following year in "First Relation" LP compilation, 50 copies in white vinyl. Digitally remastered in and recorded in may 2013
DARK TALES don't forget: Angelo Chieppi, the new singer, Stefano Siviero, the first pianist, Franco Buttons and magnetic tapes, Fulvio Guidarelli & Lisfrank, Marco Mariani and markers, Luchino and Aus Decline, Fabio Massimo Arati, Pierpaolo DeIulis, Luca Frazzi and their musical tastes Luca Soldier and his models, but especially Tina Tessera and Pedro's picture
Digitization Maurizio Pustianaz - Made from RUBBER SOUL RECORDS - Turin

Here's a rare compilation from Mask Productions, dating back to 1983.
All Italian minimal synth/post-punk. Some bands (such as LISFRANK and V.U.D.) should be familiar to some, while others are far more obscure. All cuts on this lp are killer, though, so be sure to check this one out! Otherwise, this is one of three releases from the Mask Productions label, the other two being a release by LISFRANK and a 12" by LE MASQUE.
Tracks: (A) AUS DECLINE - Five years life - MILITIA - Limbo - LISFRANK - Man without limits F.A.R. - Lights in the deep - KKD - House tv - (B) KKD - And your mind, V.U.D. - Look!, TAKE FOR RUN - Please me, - TANZEN'S FIELDS - Sally song - DARK TALES - Dismals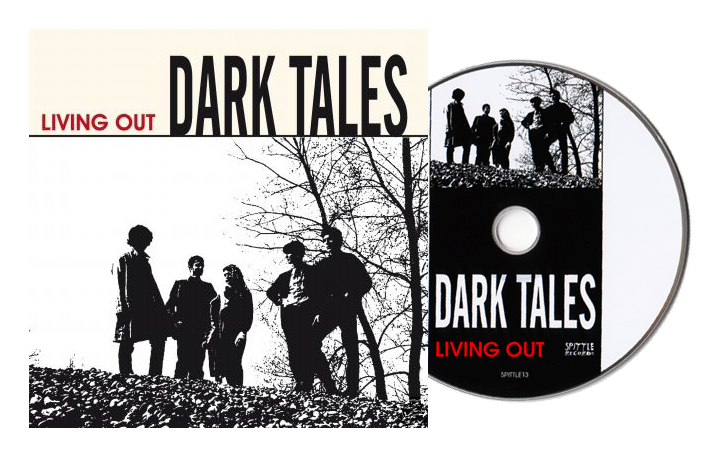 DARK TALES "LIVING OUT"
Tracks: 1984 - Twilight - Sound of the past - Part of the show - Living out - Mad being
Label: Spittle Records - Format: CD - Country: Italy - Style: New Wave, Electronic
Notes: Official release of early 1980s recordings - Produced for reissue by Simone Fringuelli - Digitally remastered in June 2008 - Photo by Luca Milite - Special thanks: Marco Mariani
Small stories that, from the darkness of the crypt of the years 80, the light emerging in recent years Zero. "Living Out". The Dark Tales have finally defeated the darkness and anonymity thanks to praiseworthy Spittle Records reissuing six valuable relics taken from two demo tapes published in reckless and fiery youth (' 81-' 85).
Sharp voices, guitars and stalactite liftate an excellent keyboards for a variety of influences ranging from dark more canonical Joy Division and Bauhaus masters, a sort of psycho-garage ("Twilight" and "Sound Of The Past") in episodes that foreshadow an abortive adherence to a "new order" dance.

"non posso evitare" - "I can not avoid"